Why Lease With Us?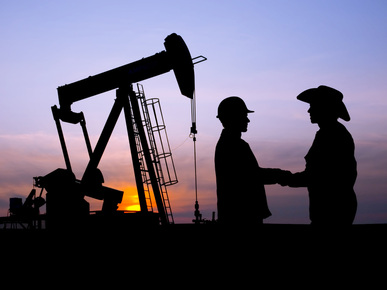 At Murvin Oil Company, we understand that there are many options when it comes to leasing your mineral rights. Entrusting the right operator for responsible development may be one of the most important decisions you make. As community members living and working where we operate, Murvin Oil Company works every day to maintain a trusted, long-term relationship by operating in a way that promotes high health, safety and environmental standards for all of our employees, landowners, and surrounding residents. Our goal is to build long lasting landowner and stakeholder relationships simply by treating our landowners as trusted partners.

We strive to build this partnership by:

Working out concerns or expectations the landowner may have before, during and after drilling and completion.

Maintaining the equipment and access roads we use for quiet and efficient production, as well as a nice appearance.

Minimizing any long term footprint of production equipment, and swiftly restoring any ground disturbed by drilling and completion activities.

---
---
So How Are We Different Than All The Others?
This is probably the most important question, and also one of our greatest strengths. Our family firm is different than most companies in this business. We are not a promotion company that raises and solicits money to fund a drilling program in which the company makes its money off the work that gets done, and finding any oil is just a bonus. We are also not a large corporate machine that, while having vast resources, is very difficult to deal with long term in their endless corporate web.

Our firm primarily places private investments for the owners and a few select partners. So any problems or concerns our landowners may have are addressed quickly and directly because they could represent problems or concerns with our direct investments. When you attempt to contact us with questions or concerns now or 10 years from now, you will be greeted by the same knowledgeable staff who can resolve most issues right then. No run-around, no transferring between divisions in other states, and no hassles. Usually one of the owners is in the office at any given time, and they are always happy to talk to any of our landowners. We take such pride in our landowner relations, that we encourage anyone to "ask around" about Murvin Oil Company, and we know you will be pleased with what you hear.

---
Interested in Leasing with Murvin Oil Company?
If you own mineral rights and are interested in learning more about leasing with Murvin Oil Company, please send your name, the location of the property, and a phone number where you can be reached to the email address below.

We thank you for your interest in leasing with Murvin Oil.