Why Invest With Us?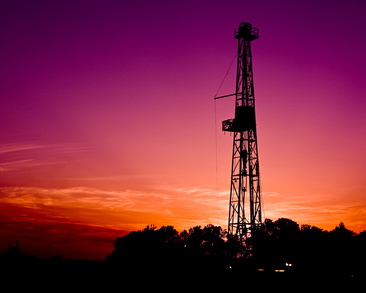 Direct investment in oil and gas properties can offer exceptionally high rewards and significant tax advantages for a high net worth investor. This is why direct oil and gas well participation is one of the most sought after investments in any well diversified portfolio. However, this type of investment does carry a higher level of risk, therefore it is critical to invest with a company that is trustworthy and has a proven strategy in developing oil and gas properties.

Lets get right to the point, why should you invest with Murvin Oil Company? To answer that question, there are two initial questions an investor should ask any company with which they are considering investing:

1) Does the company have a proven record of both integrity and success in finding oil and gas? Murvin Oil has been successfully developing oil and gas properties for over 67 years, and is one of the oldest and most respected companies in the Illinois Basin. There have been no name changes, no forming new companies every few years, and no complex business structures attempting to hide any previous business ventures. We encourage anyone to check with the Illinois Oil & Gas Association, State Agencies and other companies about our reputation and contributions to our industry in the Illinois Basin.

2) Does the company directly invest in the properties alongside its investors, and if so, how much? In our opinion, this is the single most important way to measure the merit of both the investment and the company. This one question cuts through all of the unimportant information and directly addresses your investment considerations. In your research for oil and gas companies to invest with you will find all types of information explaining how oil is found, how a well is drilled, and most importantly how a company uses its expertise to perform these operations. While understanding the process of drilling and finding oil is interesting and important, you need to know if the company promoting the investment is willing to risk a sizeable amount of its own capital in the proposed project. If not, this should be a red flag warning you that they are making their money in some other fashion, such as excessive fees and charges for services and monthly operations. If they are investing sizable amounts of their own capital in a project, then you can be assured they believe the prospect has merit. The family owners of Murvin Oil Company directly take a major stake in every prospect, development, acquisition, and joint venture that meets our conservative risk-tolerance criteria. So the individuals behind Murvin Oil are taking the greatest investment risk, as well as the biggest exposure to any expenses incurred. It is for this reason that investors continuously seek us out for any investment opportunities, because finding another company doing the same is very rare.

Murvin Oil Company drills and develops multiple fields each year. The Illinois Basin's relatively shallow pay zone depths allow for much higher and quicker return on investment compared to other regions. The flexibility provided by strong operations in Illinois and good relationships with other businesses, as well as land owners has permitted our annual drilling program to enjoy continued success. Our staff and equipment permits us to directly control all facets of our business from originating a prospect through completion, equipping, and operating, thereby maximizing our return on investment. A working relationship with several major oil and gas companies has benefitted our company through profitable periods with the sharing of information and technology.

We have adopted company policies which have consistently led to continued growth and profitability through utilization of the expertise provided by our seasoned personnel. The diversity and experience of our staff has provided the catalyst to not only meet, but take advantage of the opportunities provided by the continuing changes encountered by the independent oil and gas industry. Our business approach to the oil and gas industry has always been conservative, taking into account time-proven methods blended with the most recent advances in science and technology to direct the company's activities.

---
---
Current Investment Opportunities

At any given time we have multiple exploration and development opportunities in various stages of progression from the initial geological review of a new area to completed turnkey prospect preparing to drill. Due to our many years of success and existing network of long-time investors, many of our traditional single well drilling projects tend to have waiting lists. However, we are currently evaluating new larger scale projects, utilizing many of the new drilling and frac technologies, which have opened opportunities for larger investments. Many of these opportunities carry minimum initial investments of $50,000 up to several million.

*All investors, whether individuals or corporations, are required to meet the "Qualified Investors" definition as defined in the Securities and Exchange Act of 1933. All potential investors must attest that they fit this definition which is defined as the following:

For individuals, a minimum net worth of $1,000,000 or annual net income of $200,000 or greater.

For corporations and partnerships, a minimum net worth of $5,000,000 or greater

A minimum investment amount of $50,000 is required.

If you meet the above Investor Qualifications and are interested in learning more about available opportunities, please fill out the form below and someone from Murvin Oil Company will contact you.

---
---
Want Us to Invest With You?
The relative price stability in our industry is providing unparalleled opportunities for investing in oil and gas assets. At Murvin Oil Company, we understand the risks inherent in exploration. To assist in the growth of others in our industry and to expand our revenue and production base, we will consider exploration proposals meeting our criteria for risk-tolerance from experienced producers. To discuss a joint venture, please contact us.