Areas Of Operation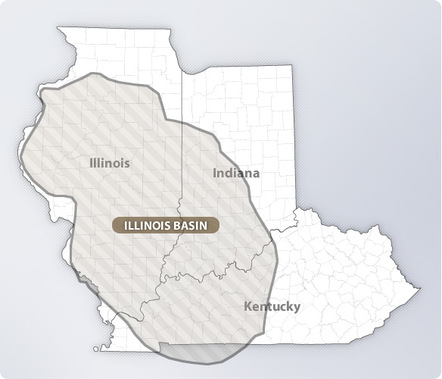 Murvin Oil Company's primary exploration and development focus is in the Illinois Basin. The Illinois Basin covers approximately 60,000 square miles in Illinois, Indiana and Kentucky, and contains coveted high gravity, low sulfur oil. Since the initial discovery of oil within the basin in 1886, approximately 4 billion barrels of oil and an estimated 4 trillion cubic feet of natural gas have been produced in the basin. Most of the basin's hydrocarbons have been produced from Late Mississippian and Pennsylvanian sandstones and carbonates in major anticlinal structures with stratigraphic trapping components. Oil and source rock analyses indicate that the New Albany Shale was the primary source of hydrocarbons in the Illinois basin; however, mixing of oils from older sources is probable. Long-distance migration of New Albany oil has occurred in the basin.

The basin is composed of predominantly conventional reservoirs that are generally oil prone with small amounts of non-commercial associated gas. These mature reservoirs generally range from 1000 feet to approximately 5000 feet deep with an average depth of 3000 feet. Although secondary/tertiary recovery or pressure maintenance has nearly tripled the amount of recoverable oil within these existing reservoirs, estimates calculate that nearly two-thirds of the petroleum reserves still remain below the surface. New hydraulic fracturing and horizontal drilling technologies are changing the way producers approach the Illinois Basin. New evaluations of reservoirs within that range such as the St. Louis, Salem, Warsaw and Devonian are showing extensive promise utilizing these new technologies, as well as unexplored deeper horizons.

More recent non-conventional shale exploration tests in the New Albany Shale have begun, bringing new technologies and resources to the Illinois Basin. These exciting tests are the first steps in determining if the Illinois Basin will be the next big oil and natural gas resource play in the United States.

---
---
Our Current Focus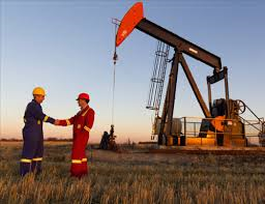 Potential exists for increased reserves in the Illinois Basin as a result of:

1) Strategic infill drilling to find bypassed mobile oil utilizing new vertical/horizontal drilling and high volume hydraulic fracturing technologies.

2) Secondary and tertiary methods to recover immobile oil utilizing new flooding and polymer technologies.

3) Exploration for subtle stratigraphic traps, such as reefs and sand lenses.

4) Deep drilling into the thick, lesser known Cambro-Ordovician sections.
---